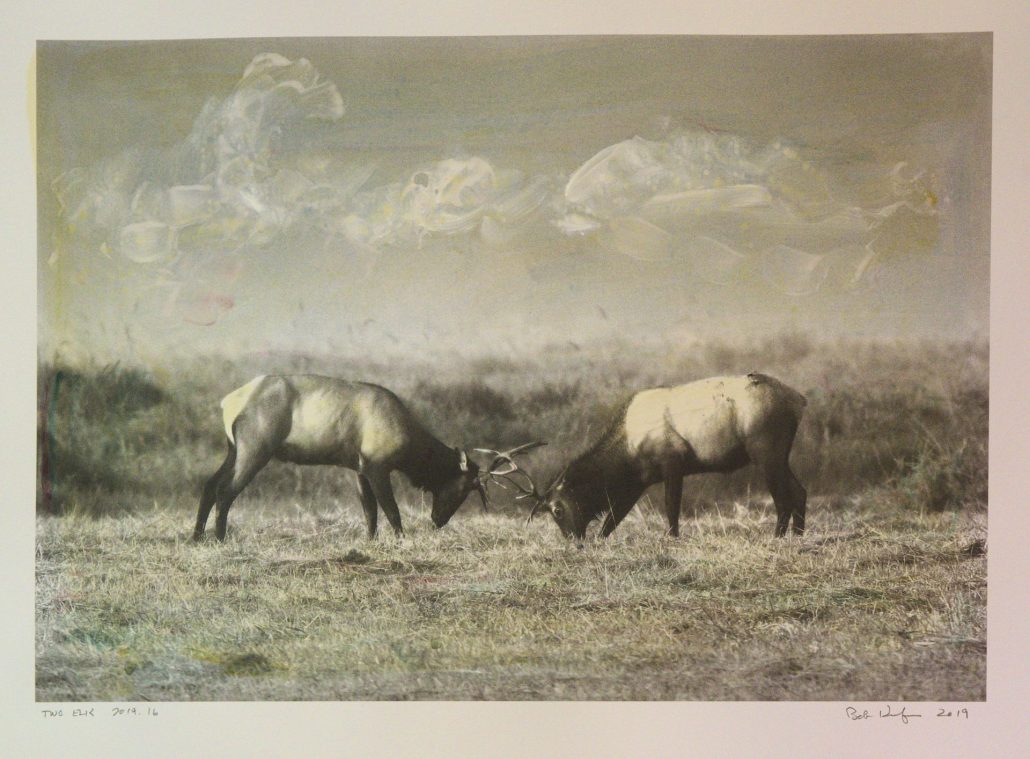 For the past few months I've been wondering if my art lives most comfortably in the the West — not as in 'the Western Canon,' but as in 'the American West.' That suspicion was reinforced during our recent road trip through the upper western states — Wyoming and South Dakota especially — where I got to see some pretty serious painting and sculpture in places like the National Museum of Wildlife Art in Jackson Hole and the Buffalo Bill Center in Cody.
Standing in the wildlife museum that afternoon in Jackson, I felt engaged and energized in a way I very seldom do while looking at "contemporary art," which for all its earnestness often strikes me as brittle and joyless.
No, I'm not buying a cowboy hat and boots. But I have been exploring the idea of the American West with my images for years. Maybe it's time to make that direction more explicit with the work I make — and with the venues I seek to show it in. (Plus, I've been wanting to treat myself to a trip to Santa Fe….)
And, no, I'm not a wildlife photographer. Don't have the patience. But elk can be pretty easy pickings, as in this hand-colored photo I made of a pair of young bulls I found sparring at Dean Creek last month.
More on this as I figure it out.
Hand-colored photo, 18×24 inches.