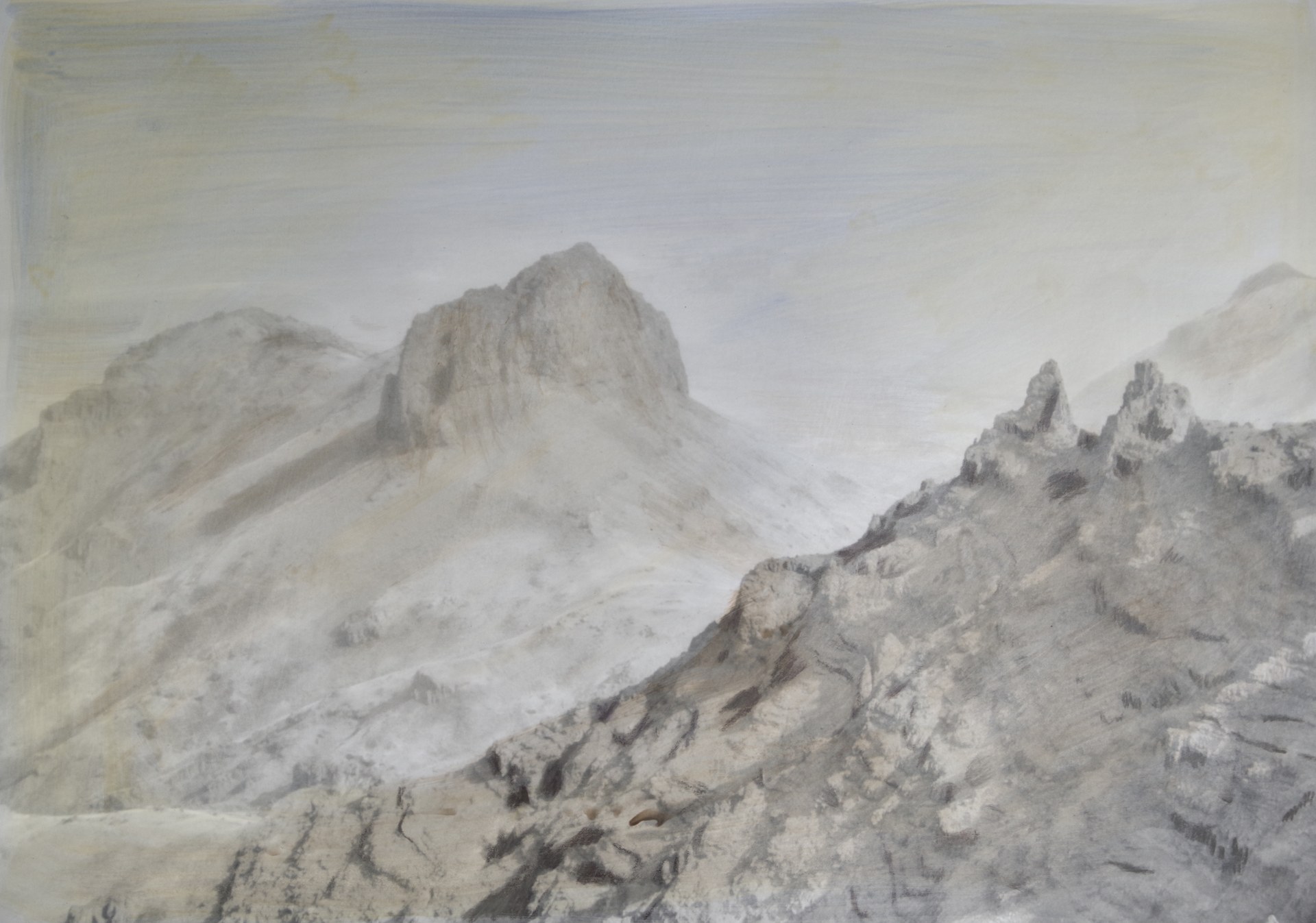 East Rim 2018.50. Hand-colored, 18 x 24 inches.
On a trip to eastern Oregon a couple weeks ago, Noah and I drove the gravel road that goes right to the top of 9,734-foot Steens Mountain. The most spectacular view is off the East Rim, right near the summit. This time the view was transformed by thick smoke, from western wild fires, that had somehow gotten stuck in the middle of the desert. No wind was blowing on top of the mountain (pretty much a first, in my experience), the temperature suited t-shirts and shorts, and you could barely make out the floor of the Alvord Desert directly below.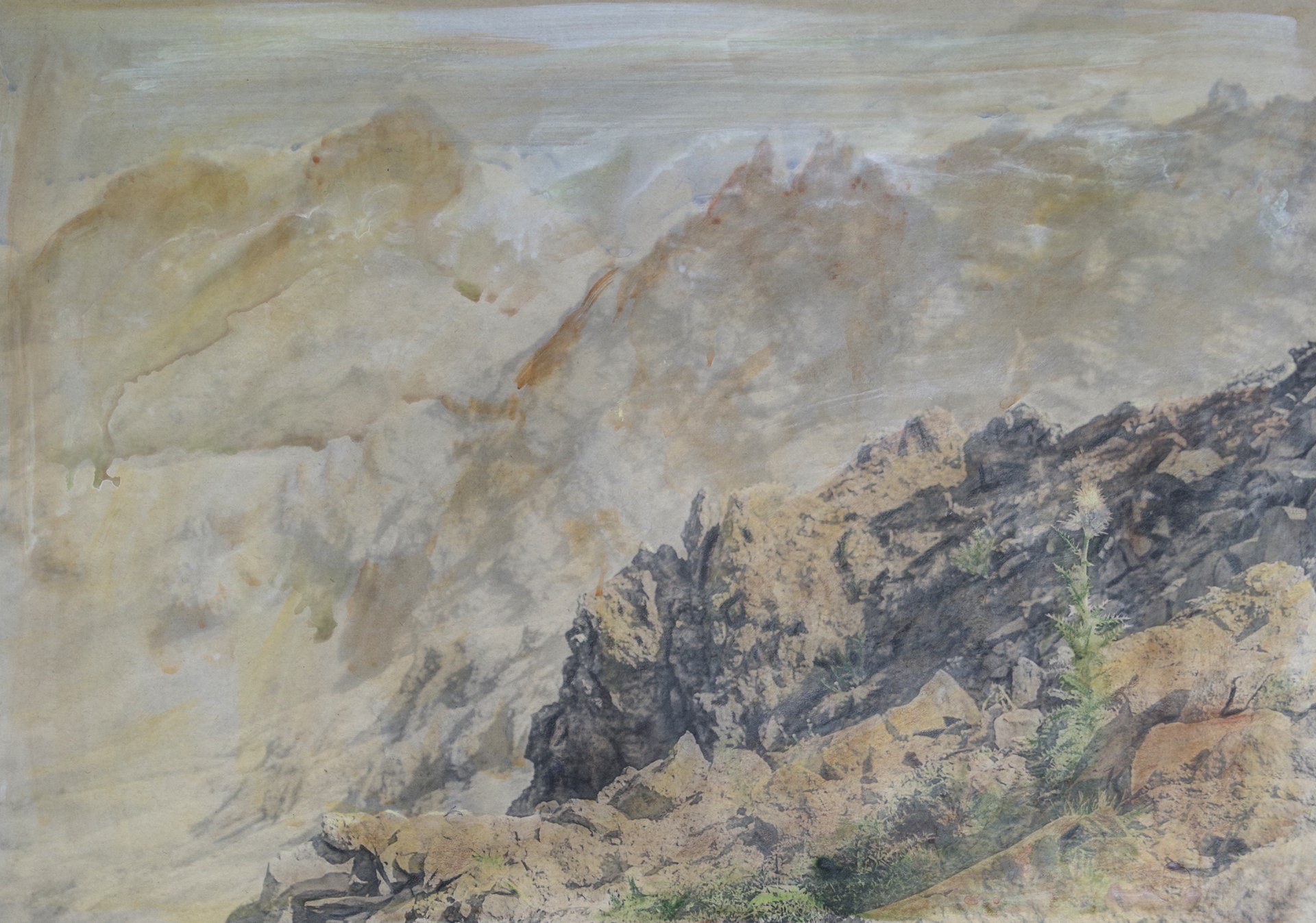 The photography was great. Here are three hand-colored photos I've just completed from our visit that summer day.