Here's an early look at a large (24-by-72-inch) hand colored print I'm making. The image of is a Great-horned owl that Noah and I encountered at Fields Oasis during our recent eastern Oregon adventure. The bird sat remarkably calmly as we approached around the rim of the small pond. Only when we got close could we see that the owl was hanging on to a rabbit it had caught, which explains why it wasn't quick to flush.
Here's another view of the owl, with a clearer look at lunch: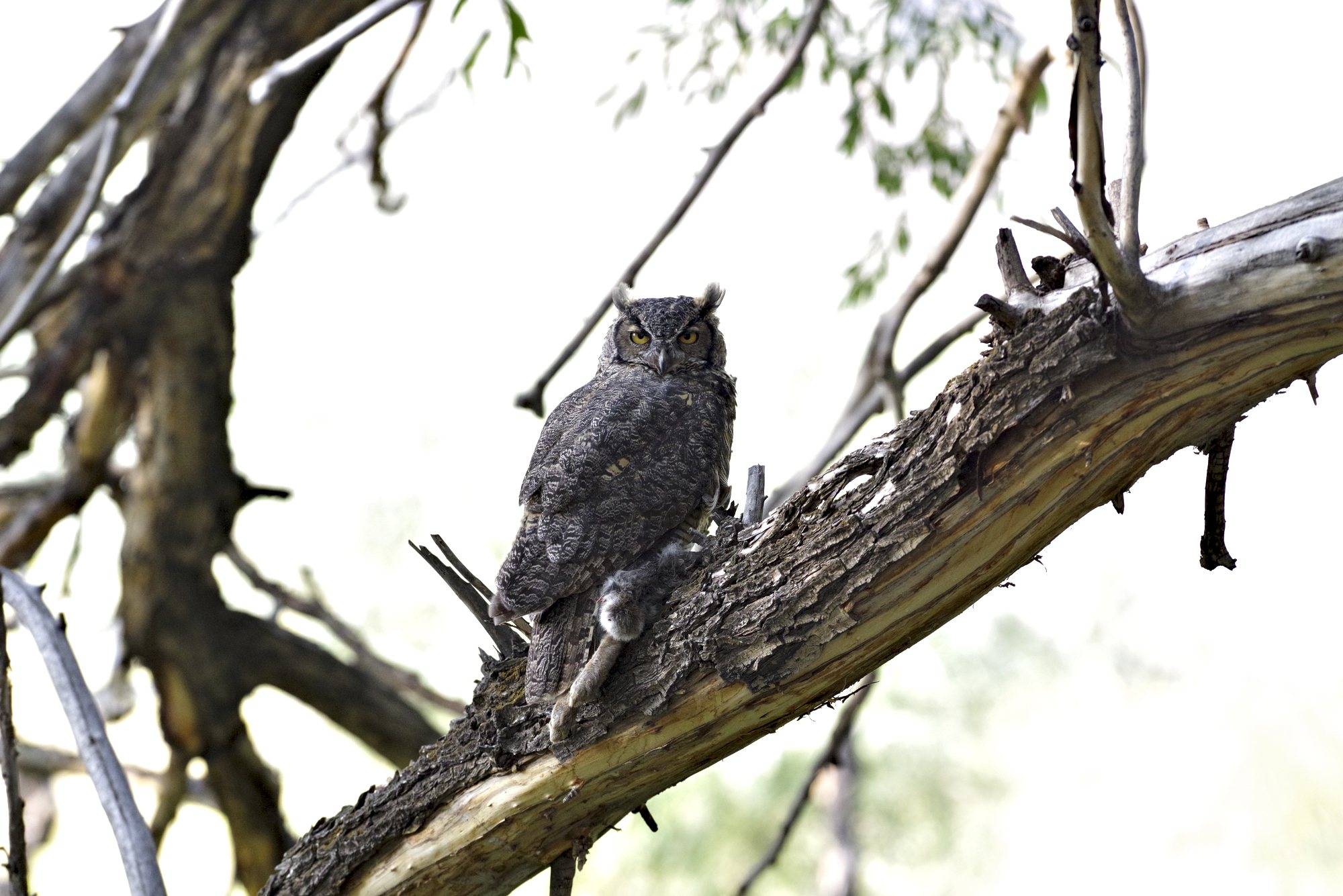 Both photos shot with the 36-Mp Pentax K-1, which gives enough detail to print a single image really big. So I thought I'd crop it down to a wide pano view, as you can see, and try a large black and white print to color. It came out with startling detail, including the interesting texture in the bright yellow iris of the owl's eye.
This is a test print on cheap paper (it might be shelving paper, I can't remember where it came from). Which is good, as the printer, which needs cleaning, threw a couple ink splatters. Fortunately they missed the owl, so I can fix them in the coloring process.
I've only just begun the coloring, with a couple quick layers of acrylic medium and a wash of ultramarine blue and some olive green on the out of focus background.